Matawan Man Eater Shark Panic on Beach Feast's on Human Flesh. 3 Dead. Jaws B16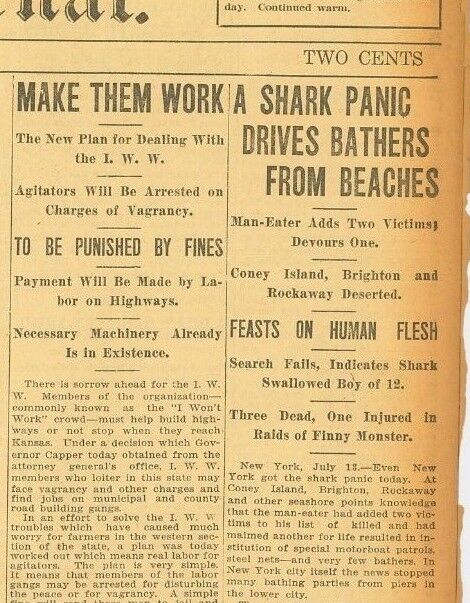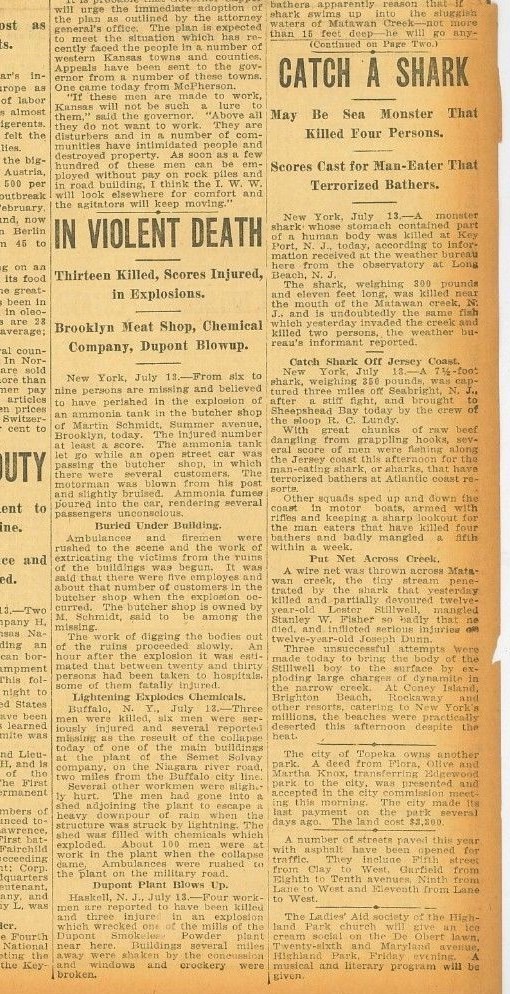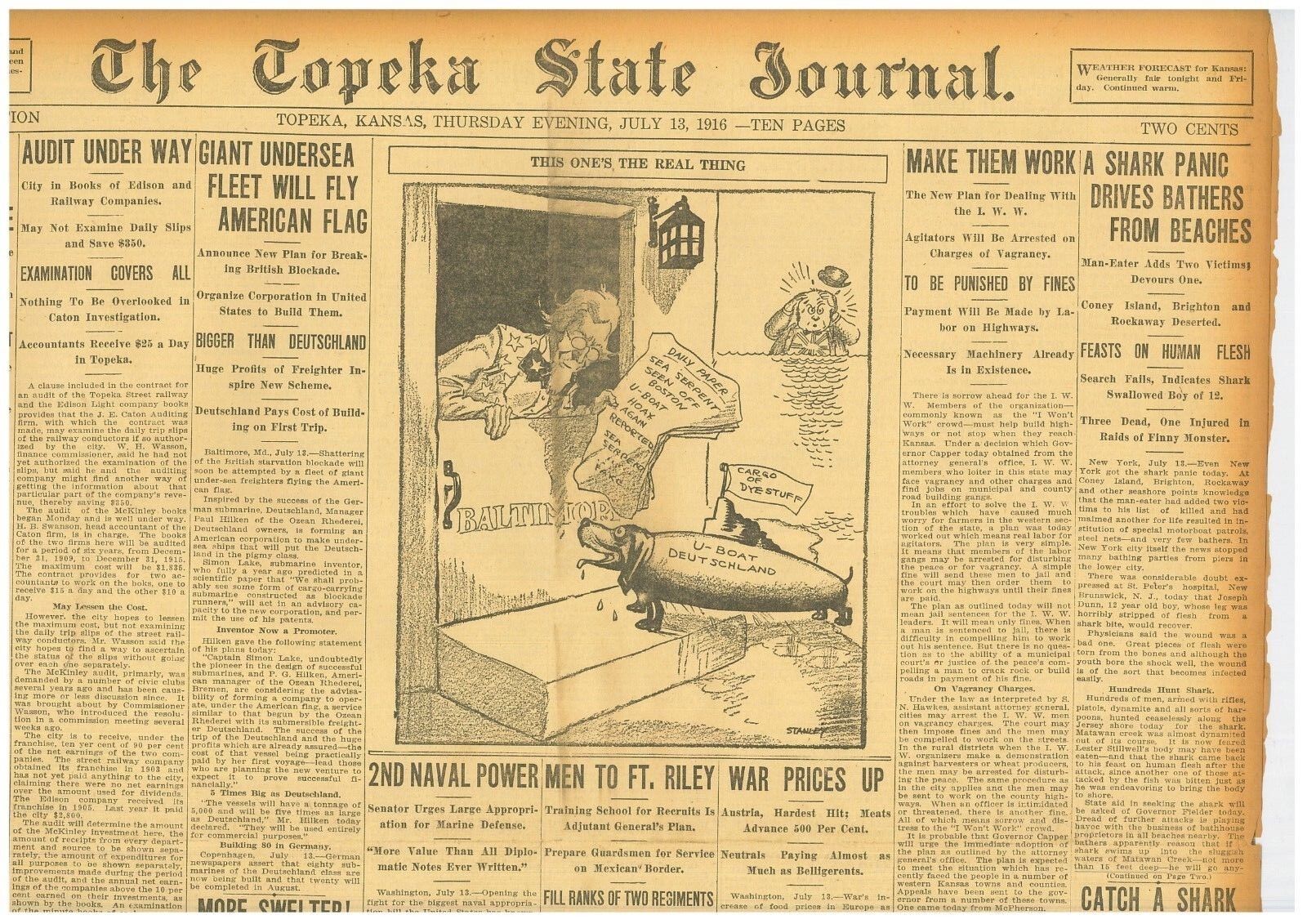 Product Summary
Availability:
IN STOCK
Qty Sold:
0
Short Description

Thirty miles farther north, residents of Matawan, a small town 11 miles inland from the open ocean, naturally felt that they were safe from attacks. He couldn't believe his eyes, but confidant that what he saw was very real, Cattrell ran into Matawan to warn everyone.

Condition Description
This newspaper is over 100 years old and as a result is extremely fragile around the edges and has yellowing of pages. The print is still perfectly readable but care should be taken when handling the paper.
Seller
| | |
| --- | --- |
| Seller Feedback %: | 99.3% |
| Feeback Score: | 1490 |
| Item Location: | Newton Stewart GB |
Delivery
| | |
| --- | --- |
| Item Location: | |
| Delivery Service: | FedEx International Economy |
| Delivery Type: | None |
| Est Delivery Charge: | £31.08 |
| Delivery Service: | Standard International Shipping |
| Delivery Type: | Standard Shipping |
| Est Delivery Charge: | £5.86 |
| Est UK Delivery Date If Bought Now: | 16-12-2021 and 12-01-2022 |
| Home Delivery Available? | Yes. See more details |
Buying
Payment Methods:
Buying Options:
Buy Now Price:

£170.27

Take a look at other options by clicking the button below, there is no obligation to buy